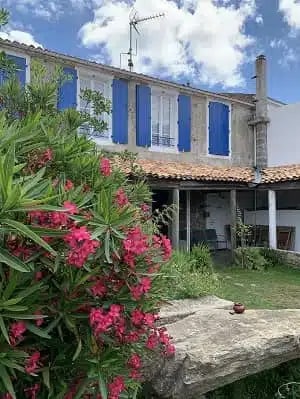 Ideally located in a quiet area behind the port, 300 meters from the port, within walking distance from local shops and restaurants.
JB and Suzanne welcome you to this former nuns' sewing room turned hotel, where simplicity and warmth are key. 
A perfect place to relax with a small flower garden. 

7 Comfort rooms: 1-4 people (bath/shower, WC, TV in the room)

7 Standard rooms: 1-4 people (wash basin in the room, shared shower & WC in the hall)

1 Comfort room: 1-2 people, handicap accessible (shower, WC, TV in the room)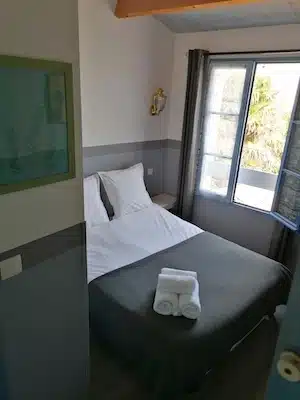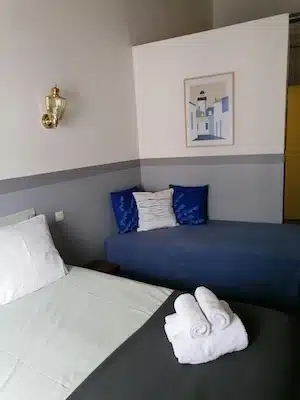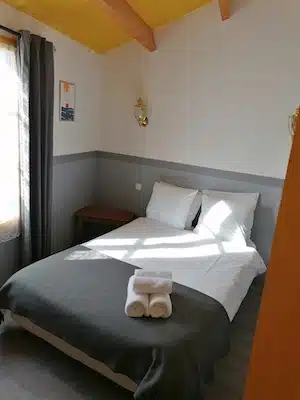 Luggage hold

  Breakfast

  Disabled accessible

 Baby equipment

 Pets welcome

  Bike garage

 Garden

 TV in room

  Wi-fi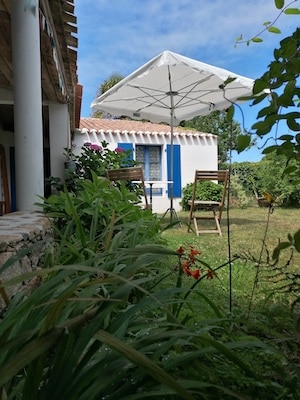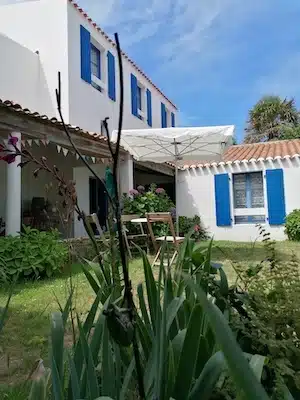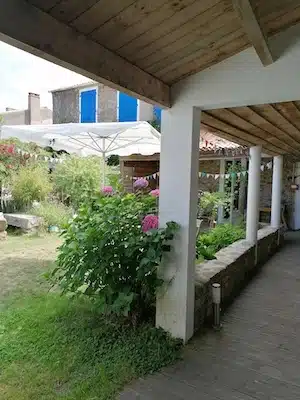 "Standard" & "Comfort" rooms
→  Peak season rates for Saturdays & bank holidays from 06/04 to 25/05 
Tourist tax in supplement
→  Peak season rates for Saturdays & bank holidays from 01/06 to 06/07, and 14/09 to 12/10 
Tourist tax in supplement
Tourist tax in supplement
     
Breakfast: 9 €
     
Baby cot: 10 €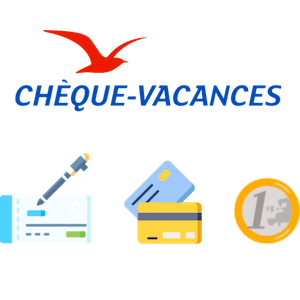 At hotel Ansylade, only one way to book: call us! 😊 
We'll be happy to speak with you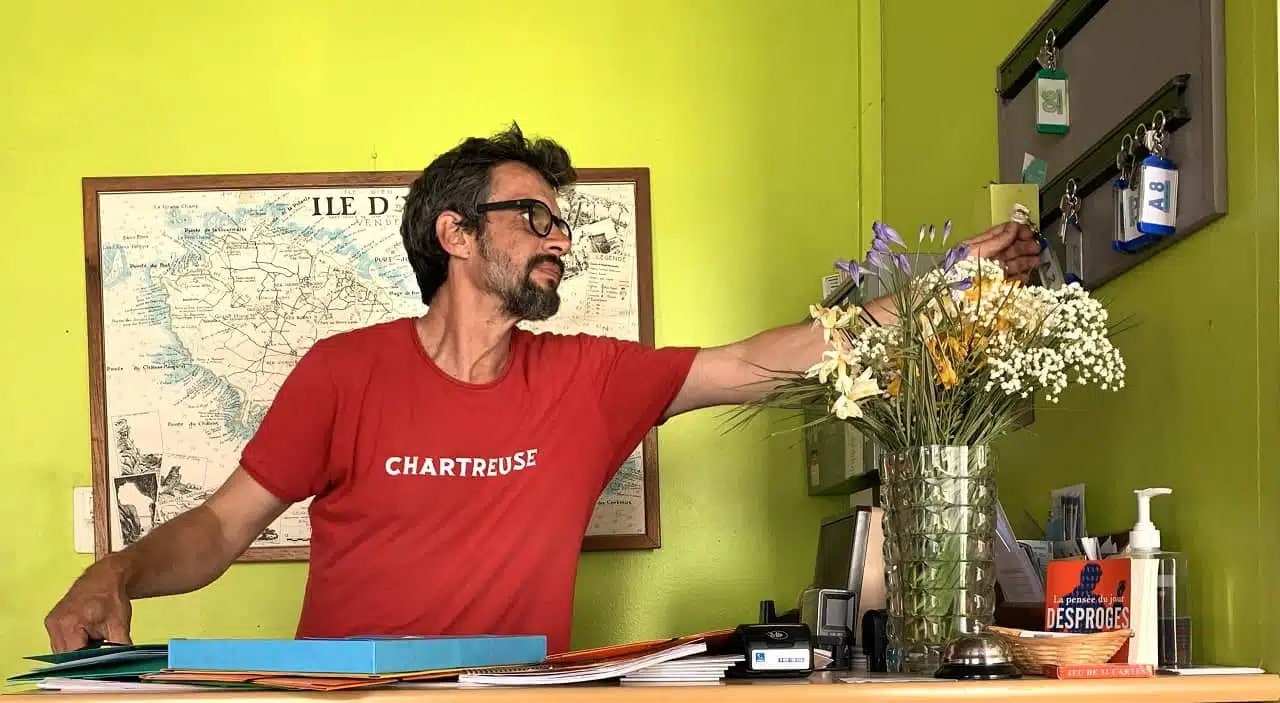 Shops & Restaurants: 50 m
Port: 300 m
Direct access to the beach: 1 km
Port-Joinville: 210 m
Ferry terminal: 300 m
Heliport: 300 m
Airport/Aerodrome: 3 km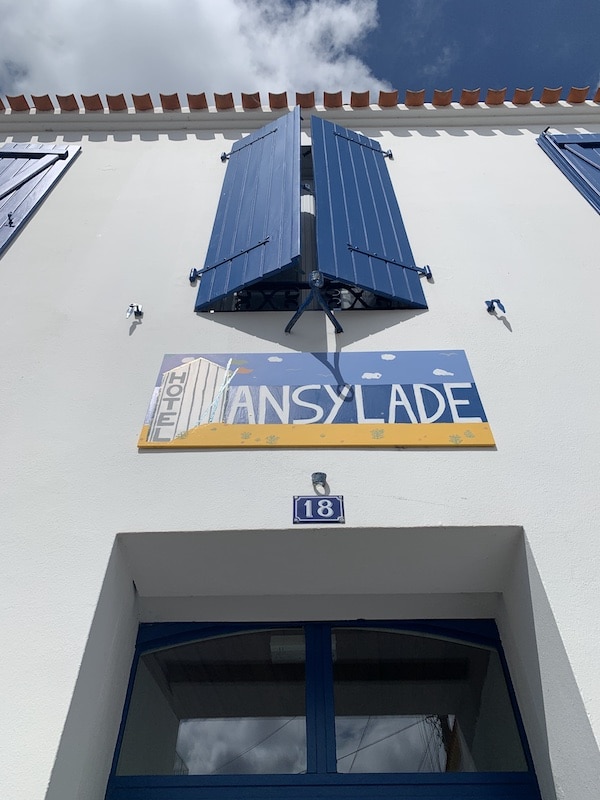 Jean-Baptiste & Suzanne
Regular vacationers on the island of Yeu, JB, Suzanne & their little boy Gabin have finally decided to settle down here and stay for good! Spontaneously welcoming, these former managers of bars and restaurants have naturally found their place in this small & friendly hotel.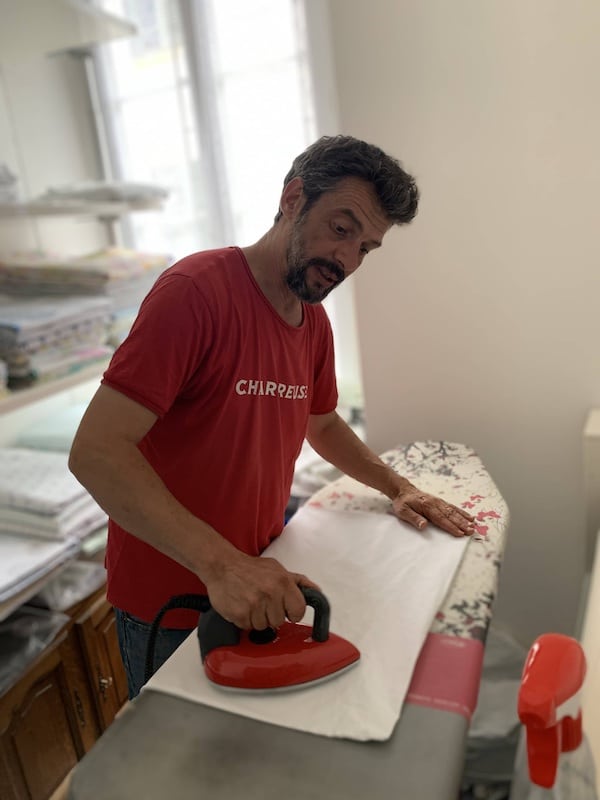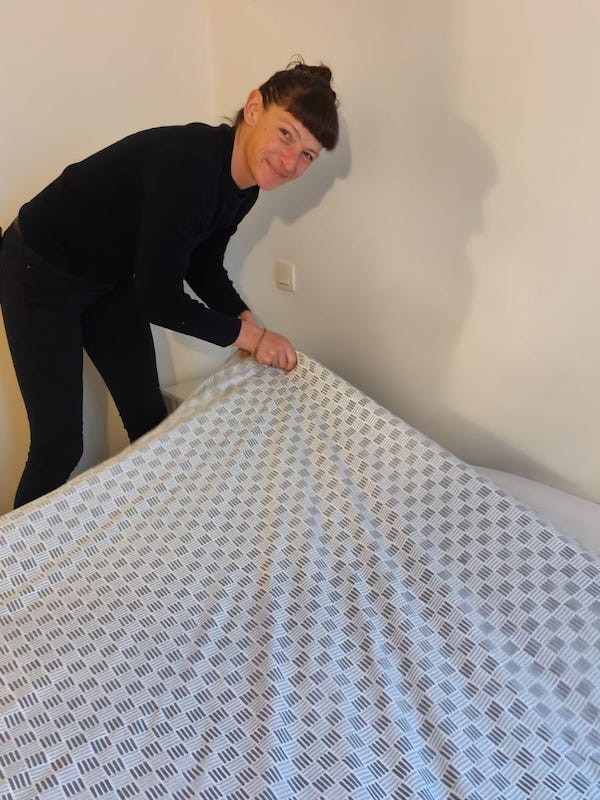 Alice Clement
16 Novembre 2023
Un super accueil !!! Hôtes souriants et chaleureux, beaucoup d'humour L'hôtel est très bien situé, au calme
Marie-hélène Collet
4 Novembre 2023
Parfait hôtel, chambres très bien et propres. Petit déjeuner très bien.
René Cognet
26 Octobre 2023
Très bon accueil. Bon emplacement. Très propre. Nous recommandons.
Jerome Devaud
22 Octobre 2023
J'ai passé de bonne nuit de repos pour mon sejour travail prolongé par une annulation de bateau Hôtes très accueillant Je recommande
merie marie-line
30 Septembre 2023
Très agréable hôtel que l'Ansylade avec sa façade blanche et ses volets bleus proche du port et de ces commerces avec un parking tout près Très calme Avec des propriétaires très accueillants qui nous ont mis totalement à l'aise avec un bel humour Très confortable table de petit déjeuner A conseiller ou à revenir avec un jardin à exploiter un peu plus pour profiter au maximum de la quiétude du lieu au retour d'une balade et s'y poser un peu Gros potentiel pour ce charmant endroit sur une non moins magnifique Île 🙂
Therese Renelleau garandeau
21 Septembre 2023
Très bon emplacement, accueil au top, on vous le recommande. Thérèse et Dominique.
Bernard Bouvet
14 Septembre 2023
Très bon hôtel.Calme.Bien situé.Bien tenu.A recommander.
Jean MARIA
8 Septembre 2023
Nous avons passé 2 nuits à l'hôtel Ansylade (3 et 4/09) rien à redire ! l'hôtel est charmant (très propre) et familial et les propriétaires sont très sympathiques ... Nous le conseillons vivement !!